March 1, 2020 UPDATE: Jason and Dan have gotten back together and are gigging again, with the excellent help of Kevin Kriner on bass. Here is a medley of what they sound like these days — bits from (in order) Fire Dance, Flock of the Fallen, Hopalong Hannah, Not Here Not Now (LIVE), and Ragamuffin (LIVE). Come see them perform a set at the Chit Chat Cafe, Pacifica CA. March 20, 7:30 – 9:30.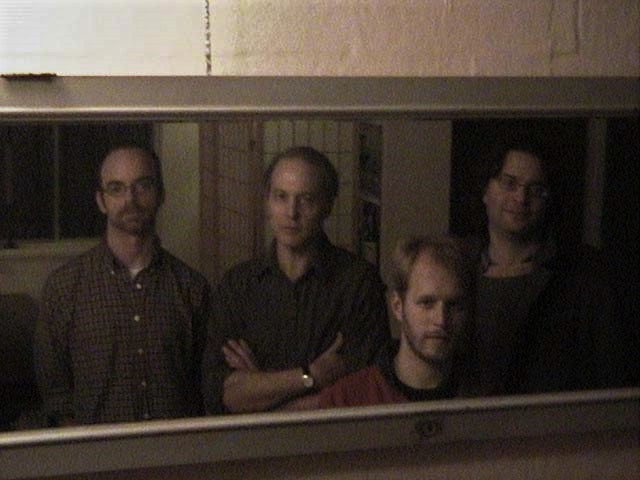 Wayward Monks was a Berkeley-based instrumental band that played original songs written mostly by Dan but also by other members. Though the band had to split up, the music is still fresh, relevant, and accessible for download and streaming. Dan played guitar and trumpet, Jason Ravitz played keyboards, Mike Disch bass, and Jeremy DeGroot drums. The songs, all original, varied from being jazz to new age to progressive rock. To avoid boring a lead singer during their frequent modal jams, they decided to make the band 100% instrumental. Their common love of jamming, in practices, at gigs, and in the studio, kept them going for many years. Among their many gigs was a birthday party for Jerry Garcia's daughter in her mom Manasha's living room. Dan, a huge Garcia fan, was really honored to play right next to a big photo of Jerry and family on the mantle.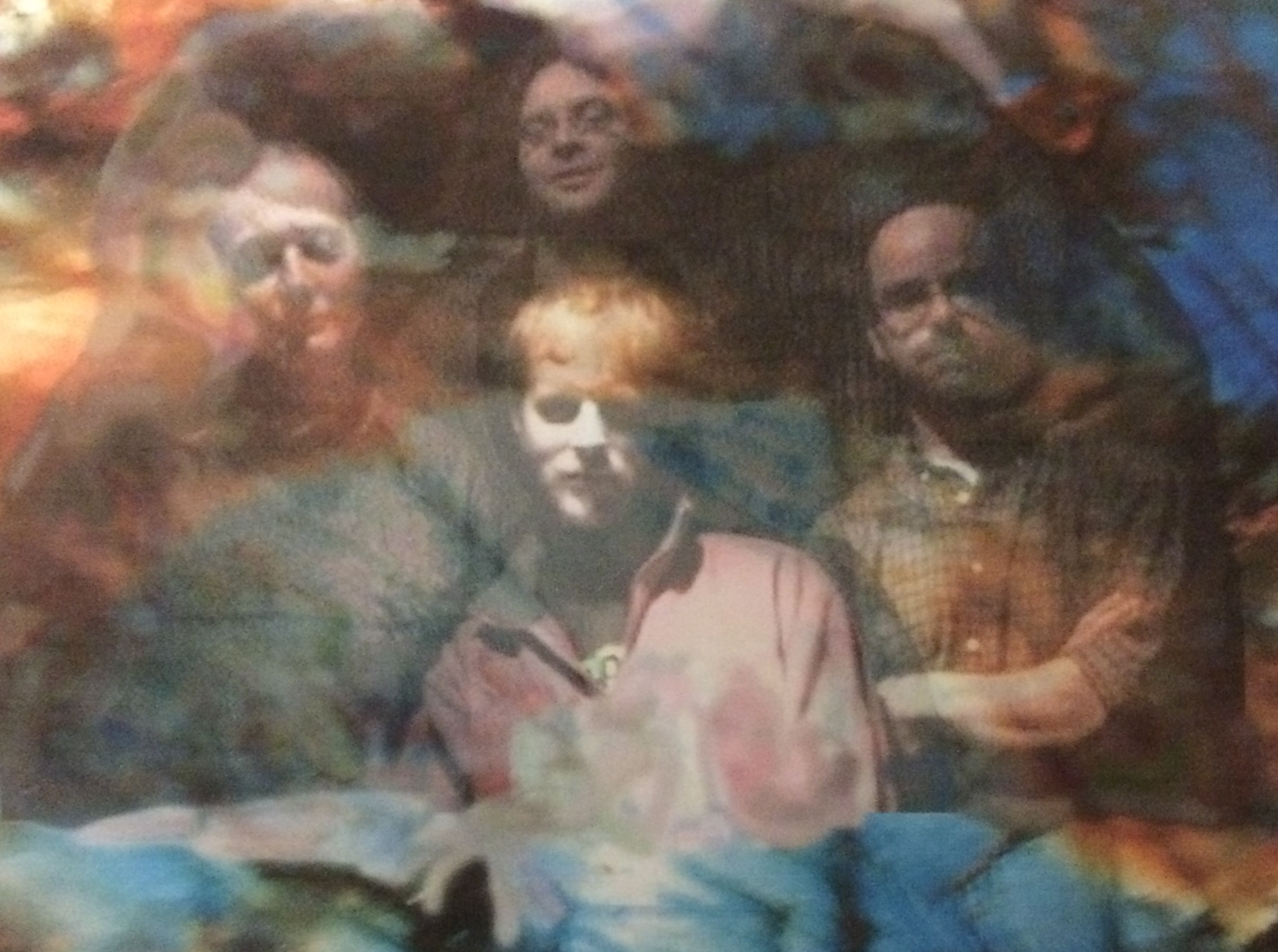 In the jazz tradition, the Monks' songs with jams always had heads and those parts would be complex, often in odd meters like 7/8 and 5/4.The band put out two albums, "Wayward Monks" and "Surf Seven". Both can be purchased on CD Baby and streamed on Spotify.
Also on Spotify, Dan has created two playlists with Wayward Monks songs. One list, Wayward Monks Songs with Jams, contains exactly that — all the songs with improvisational sections. The other one, Eclectic Instrumentals, contains their shorter songs, all in the same playlist as Dan's album Instrumentals.
Here are some songs that illustrate the Monks' range of material.
Not Here, Not Now is a power ballad that goes from minor key to major then back to minor again:
Not Here, Not Now:
Raging Sea is a blazing instrumental rocker with a Latin beat:
Polyunsaturated (International Songwriting Competition honorable competition winner). Oblivion, and Slithery Sam are examples of Monks' odd-meter songs with jam sections. Both feature Mike's amazing bass riffs, Jeremy's tight drumming, Jason's modulations on piano and organ, and Dan's back and forth on guitar and trumpet.
Ragamuffin is raga rock in 4/4. Fire Dance is whirling fusion in 3/4. Both have extended improv sections in the middle.
Polyunsaturated:
Oblivion:
Slithery Sam:
Hopalong Hannah
Ragamuffin
Fire Dance
Then, there's Flock of the Fallen, a prog rock ballad that, like Not Here, Not now, goes from minor to major and back to minor. Unlike many songs that get louder and more intense as they progress, Flock of the Fallen gets quieter and quieter.
Flock of the Fallen:
Some of the songs have a New Age feel.
Pastural:
Tread Lightly:
Others are trumpet-based jazz ballads:
Cascade:
Last Call:
After recording Surf Seven, the original band had to split up. Mike moved to Austin and Jeremy was awaiting a second child, which he expected would keep him quite busy and off the drums for a while. Jason and Dan reformed the band with new members Bill Bennett on bass, Larry Marcus on drums, and Corinne Marcus on percussion. That version lasted about a year but during that time they played some great gigs, including headlining the Water Woman Music and Arts Festival in Joshua Tree, California.