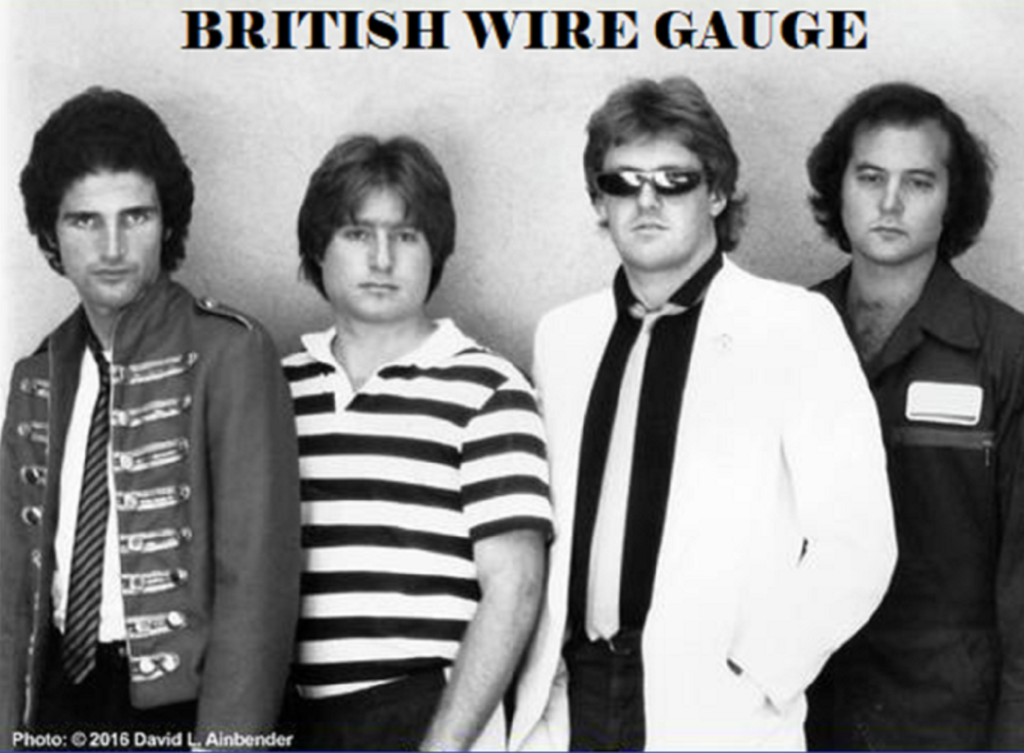 It was Fall 1980 and Stanford grad students Steve Wolff (from London UK) and Dan Zalles (from Rochester NY) met at a party and talked music. Finding that they both loved British punk and new wave, Steve and Dan decided to form a band with the very nerdy name of British Wire Gauge (a measure of pipe diameter, for all you non-engineers out there). Two generations of BWG went by in their brief years from 1980-84. The most fun and fruitful was the second generation, consisting of Dan on lead vocals and guitar (mostly rhythm, some lead), Steve on guitar (mostly lead, some rhythm), New Yorker Adrian Roscher on bass and midwesterner Sholom Ackelsberg on drums. In addition to playing at wild Stanford frat parties, they gigged at popular clubs in the San Francisco Bay area like the "Fab Mab" (Mabuhay Gardens) and the Keystone. They became well known for driving their equipment to gigs in a cheap beaten up mid-60's Plymouth wagon and being highlighted as a favorite band of radio station KFJC, which played BWG frequently and featured the band in an in-studio concert and live show at the Keystone,
Unfortunately, as happens with students, they graduate and move on, and that's what happened with BWG. Fortunately, their music is captured on their one album, with nine songs they recorded at the Music Annex in Menlo Park. In keeping with the angry political punk and pre-homogenized new wave of the time, most of BWG's music was aggressively strident, and they sure had their fans slam dancing at those parties!
Though all are credited as cowriters, since all had a say in how each song came out, each was mainly written by one member. Dan mainly wrote Product City, Another Miss Wright, Walking on Sunshine, Come On Over, and Get Yourself A Ride. Steve mainly wrote Prey TV and Bad Times Ahead, and Adrian mainly wrote Talk to Strangers and Corporate Song (on which Dan plays trumpet).
After many years, something amazing happened to BWG. Product City was chosen to be in the 11th episode of Season 5 of Animal Kingdom, the highly popular dysfunctional family crime saga on TNT and Amazon Prime. It aired live on September 18 (2021). If you stream it, it starts playing about 6 1/2 minutes into the episode.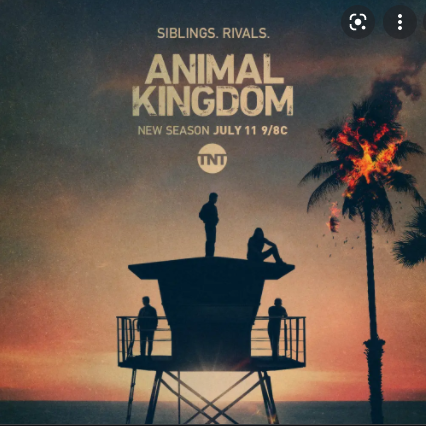 Want to hear Product City in its entirety? How about the rest of the album too? Click these links:
Amazon Music (link available with subscription)
Deezer (link available with subscription)