Click these links to stream Edgyometry on:
Click to purchase Waiting for My Train on Amazon
Edgyometry is produced by Scott Mathews, engineered by Tom Luekens, and recorded at Scott's TikiTown recording studio in Mill Valley California. Scott is a multiple Grammy award-winning producer, multi-instrumentalist, and contributor to albums and performances by many famous artists, including George Harrison, Elvis Costello, Brian Wilson, Ringo Starr, Eric Clapton, Jerry Garcia, Steve Miller, B.B. King, Todd Rundgren, Van Morrison, Bonnie Raitt, Keith Richards, Mick Jagger, and David Bowie, Click here for more about Scott.
Dancing with the Clowns is a happy bouncy tune with off-the-wall lyrics that are a little odd but conjure up fun images. Dan performs Dancing with the Clowns regularly with his band The Outer Half. Think XTC, Tom Petty, or Jeff Lynne when you listen to this one.
Refuge of Eternal Silence is also kind of off-the-wall but in a more epic way, with darker edgier lyrics. Scott plays the mellotron on it , an instrument made famous by the Beatles on Strawberry Fields Forever and on many songs by the early Moody Blues, King Crimson, and, more recently, the prog band Opeth. You can hear it most prominently in the bridge ("take me away for just one day").
Silver Moon is an atmospheric ballad that conjures up images of big ghostly fields and old country houses "swallowed by the grass." Musical influences include George Harrison's All Things Must Pass album, Poco songs from the 70s, and, more recently, Band of Horses. Scott plays pedal steel guitar on it. Dan does a lead guitar solo in the middle. Scott sings the "in the sky" call and response vocals in the choruses.
Virtuality is an edgy rocker about how our obsession to keep up with the latest technology could be de-evolving our humanity (" that endless cyberhighway is messing up your mind, choking you with choices that the cavemen left behind"). Scott plays a short but mean slide guitar solo in the middle. Dan plays the final solo. If you listen carefully, you'll notice how Dan recorded droning guitar feedback on the verses. Also, listen for the siren at the very end. When Scott, Dan, and Tom were recording the drums, the sound of a passing ambulance was picked up on the drum mics. Virtuality is another song that Dan performs with his band The Outer Half. Think Byrds meets and Amboy Dukes when you listen to this one.
The last song, New Refugee, is a piano and vocal ballad. It features Dan's son Ian on piano and Dan on vocals. It's about what a refugee from a war-torn country might be pondering when trying to make a new life in a new land.
On the Scott-produced songs, Dan, except where otherwise noted, plays the guitars and trumpets, and does all the vocals. There are 12 string rhythm guitars on each song and lots of electric guitar parts. Scott plays all drum, bass, and keyboard parts.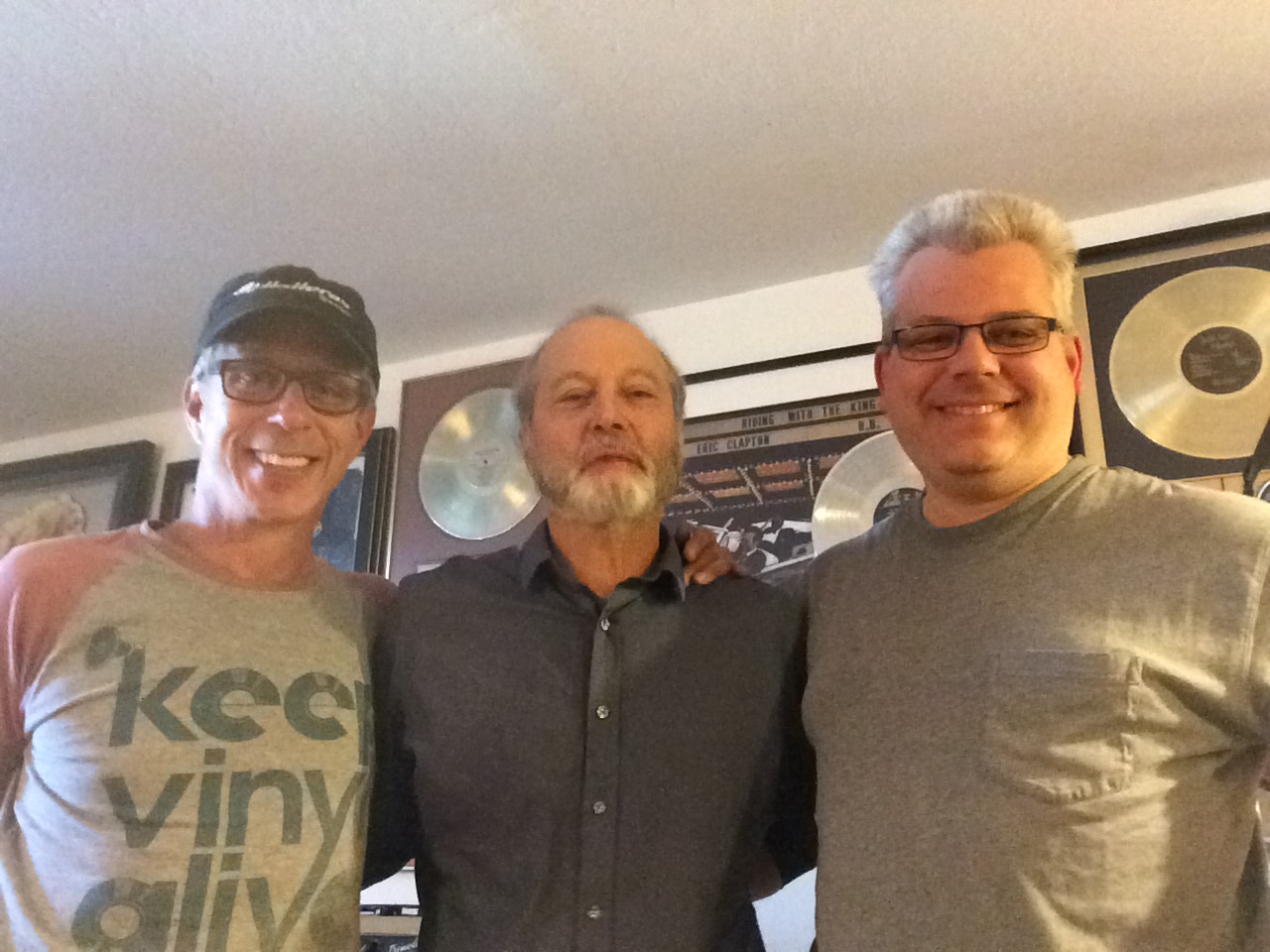 Scott, Dan, and Tom at Tiki Town Studio.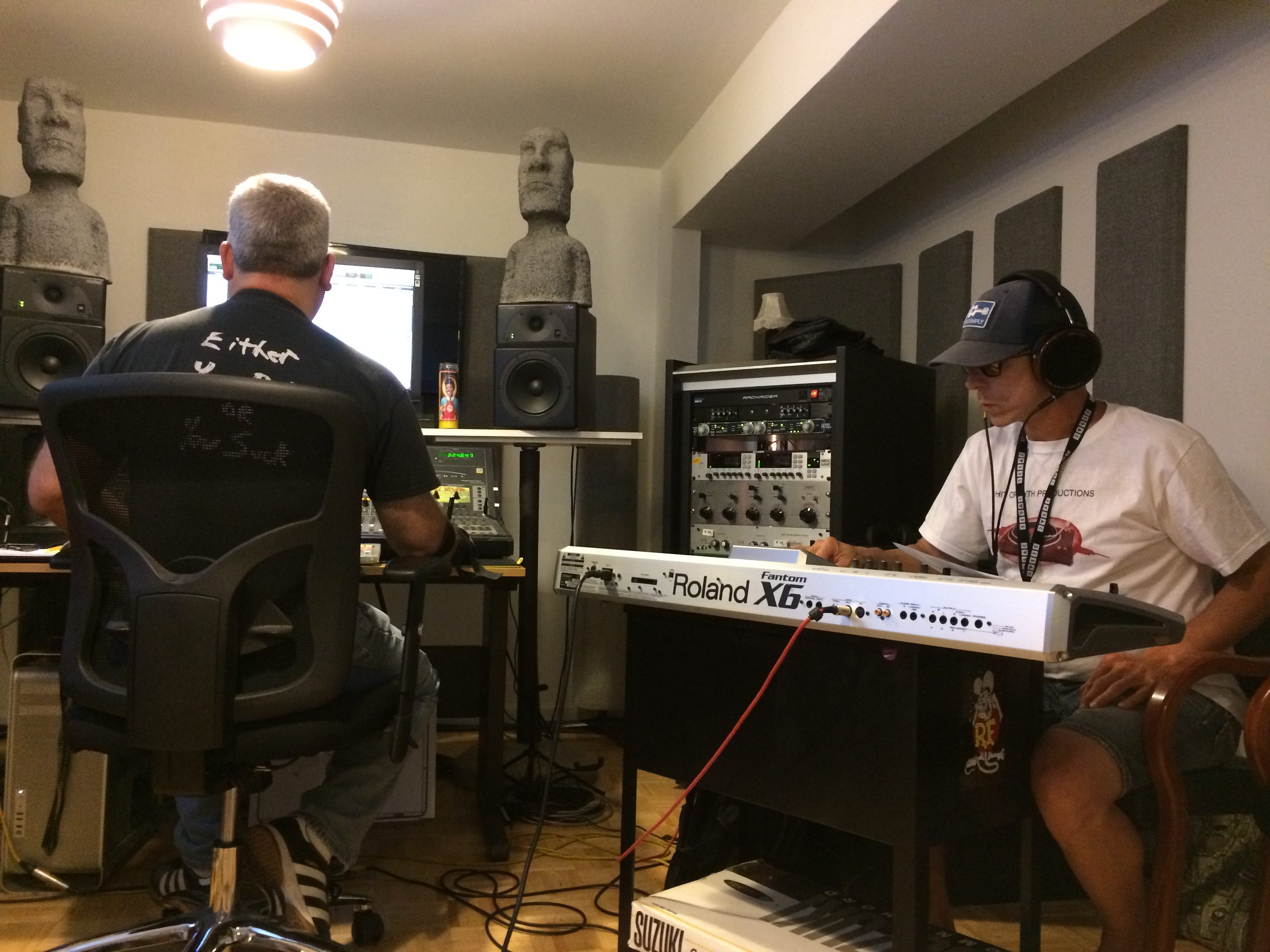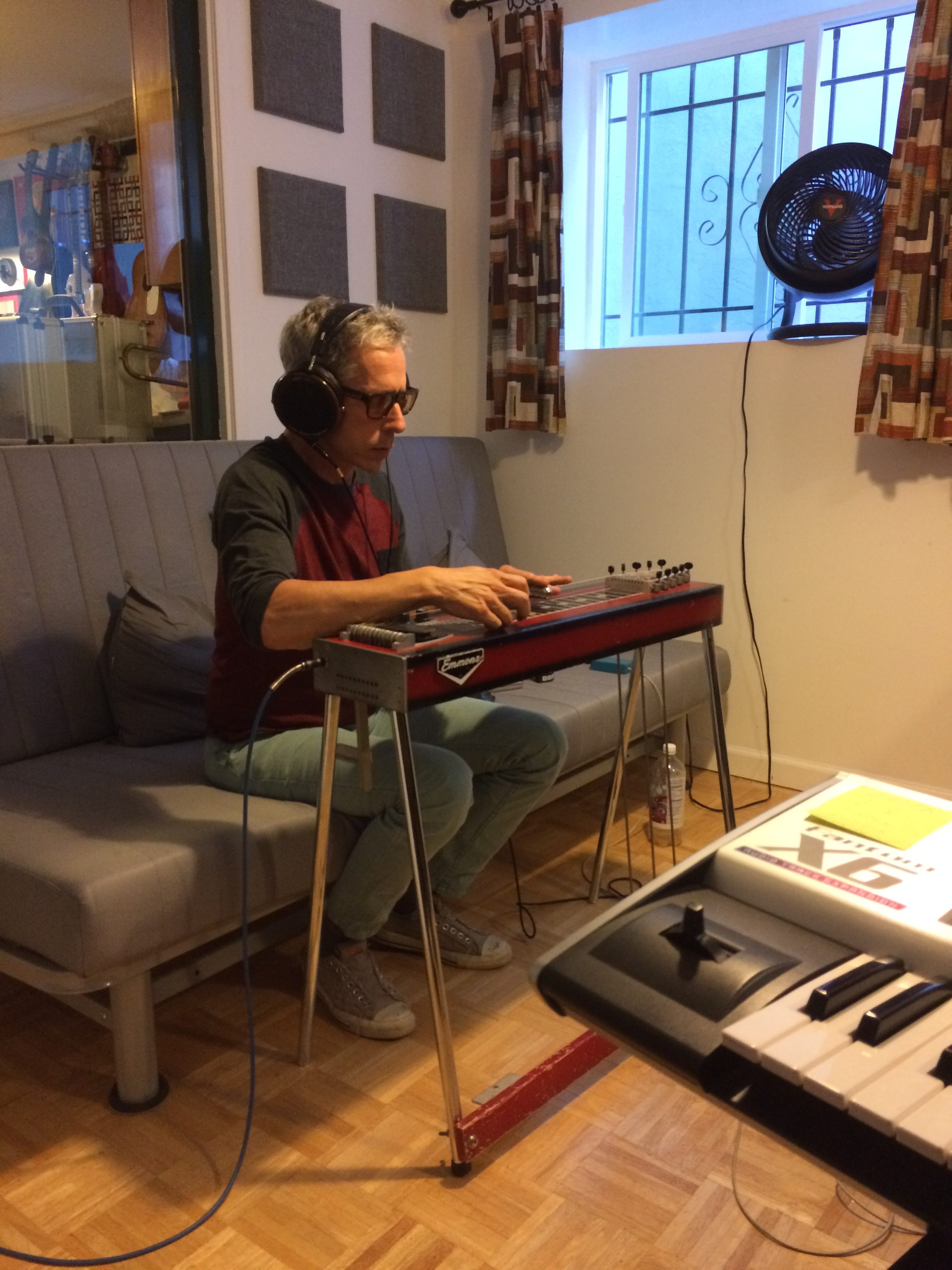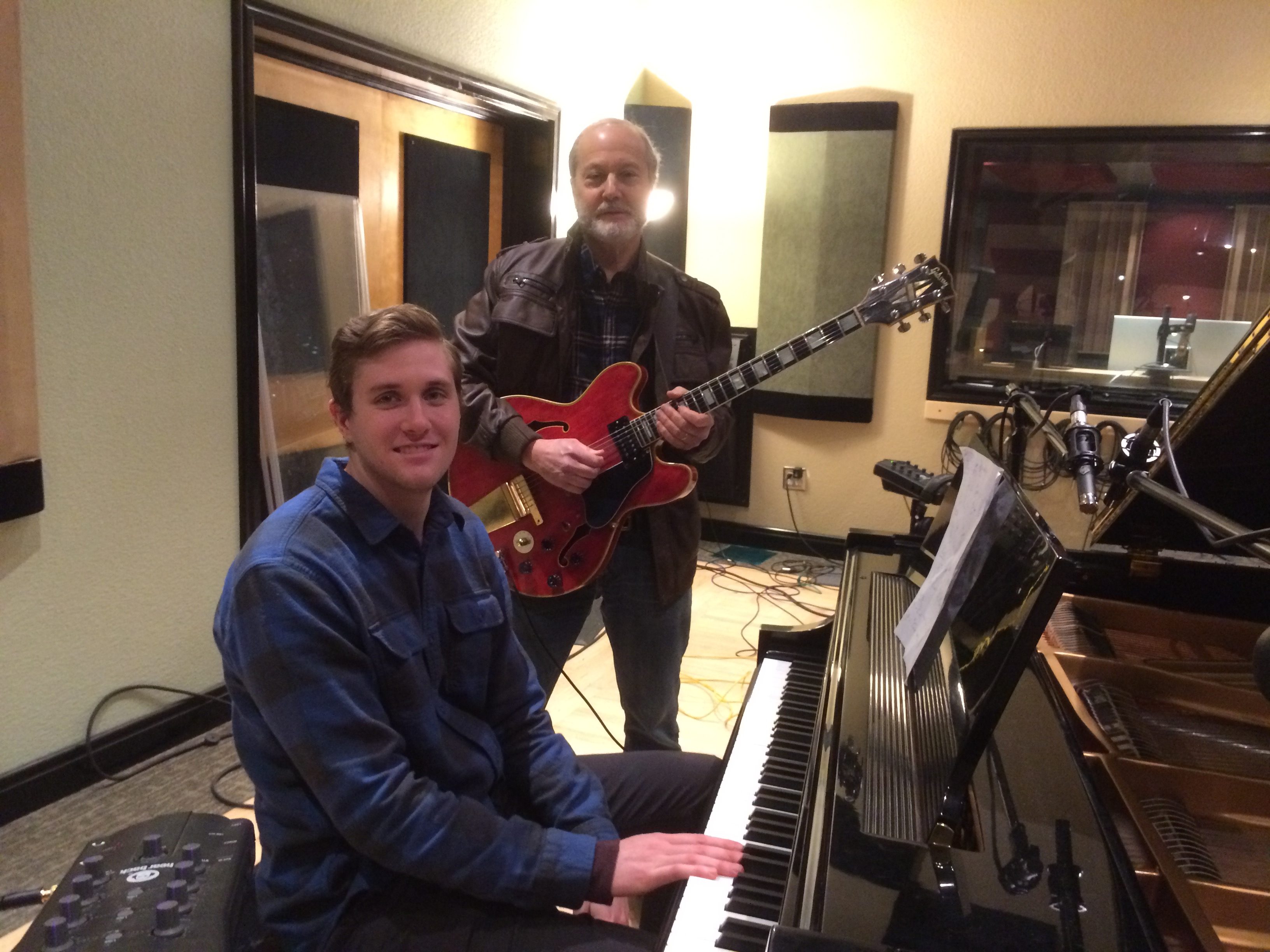 Dan and Ian