Click these links to stream Instrumentals on:
Click to purchase Instrumentals on Amazon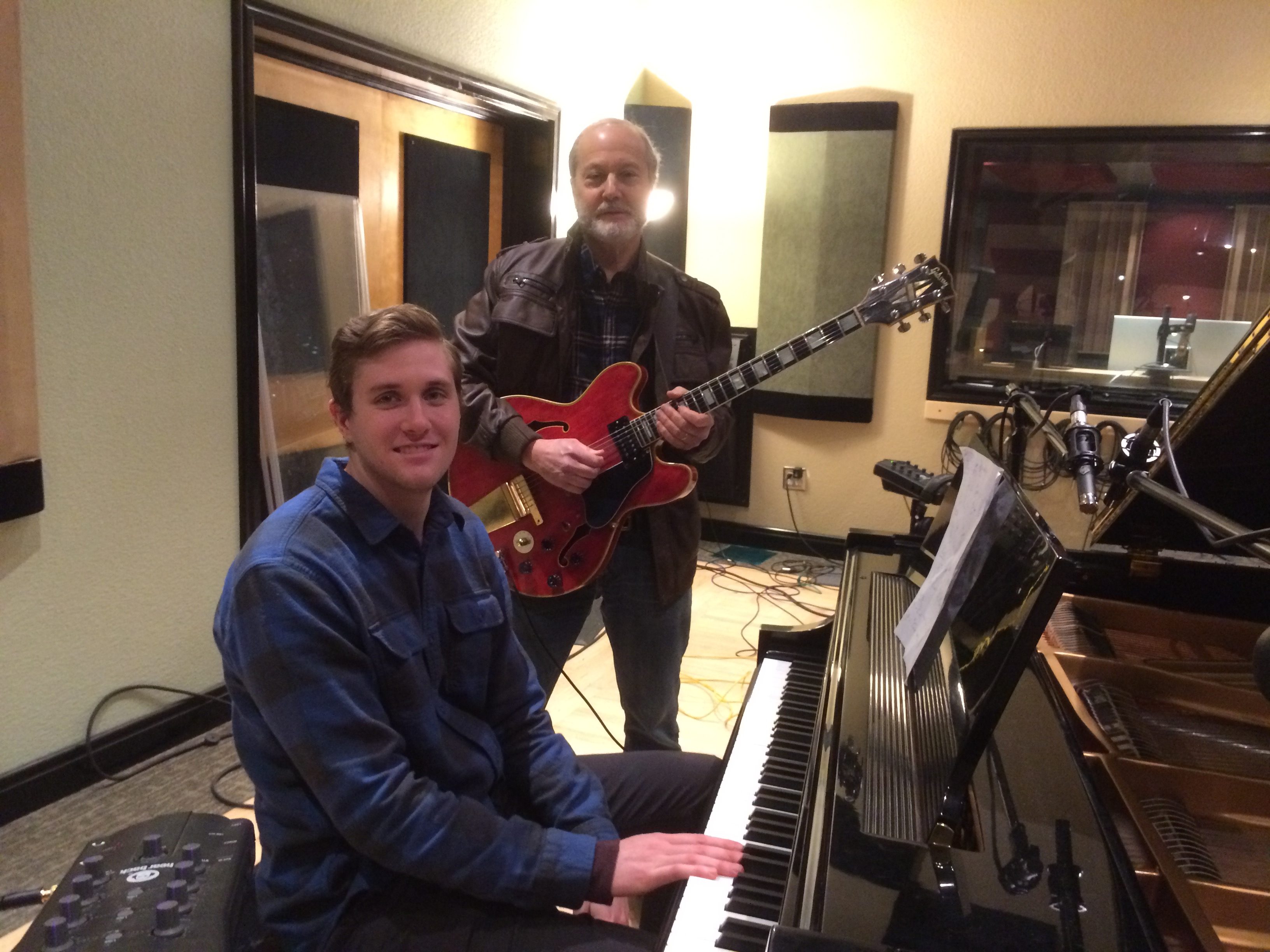 In addition to writing and performing songs with vocals, Dan has written many instrumentals. Recently, he recorded his "Instrumentals" album with his son Ian, a passionate pianist with years of classical studies and performances behind him, including a Rachmaninoff piano concerto with the Palo Alto Symphony Orchestra. Also on the album on drums is Dan's excellent Outer Half bandmate Doug Marks. Engineered by Jermaine Hamilton at Circle Studio Recordings in San Mateo, CA.
Each song is unique, starting off with We Be, a lush ballad, followed by the swinging brassy rocker Serendipity, the acoustic classical-influenced Stream of Conscience, progressive rock of Nervous Freedom and acoustic jazz of Topsy Turvey. Lastly, there's Sourdough Suite, a multi-part stew of musical influences in the best progressive rock tradition.
Here are two sample tracks:
We Be (Dan on guitars and bass, Ian on piano, Doug on drums)
Stream of Conscience (Dan on classical guitar and bass, Ian on piano)
Serendipity (Dan on guitar, bass, and trumpets, Ian on piano, Doug on drums)
Nervous Freedom (Dan on guitars, bass and trumpets, Ian on piano, Doug on drums:
Topsy Turvey (Dan on acoustic steel stringed guitars and bass, Doug on drums):
Sourdough Suite (Dan on everything):
Also, on Spotify, stream the playlist, Eclectic Instrumentals, which contains the album plus tracks from Dan's instrumental band The Wayward Monks.
Preview and download the album from CD Baby and ITunes